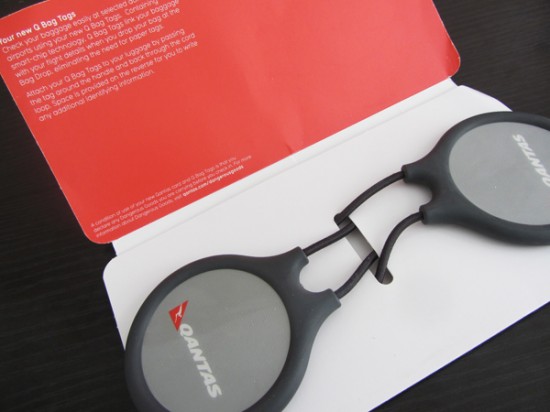 Airline travel has come a long way from the days where you had to go to a travel agent to book your flight, collect a stack of paper tickets, and physically check-in at the airport.
Now it seems that just about everything can be done online – except if you're checking in baggage.
Qantas, however, has come up with a way to streamline that process too, with their new Q Bag Tags.
The durable rubber and plastic luggage tags are implanted with microchip technology that allows users to simply drop their bags off at the airport luggage drop – no paper baggage tags necessary.
The tag syncs the traveler's flight and arrival information with what's on their boarding pass or frequent flier card, allowing them to bypass the long lines usually associated with the baggage drop.
Qantas has already begun sending out the next generation tags to its frequent fliers, but the downside is that at $49.95, additional tags don't come cheap. Plus the system is currently only available at domestic airports in Australia.
Still, the new technology could be a sign of things to come, and if it'll get us in and out of airports faster, who's to complain?
What do you think? Would you shell out for smart baggage tags?