If you're traveling around the world in search of a culinary experience that reaches new heights, then keep an eye out for The Cube.
The partially-transparent restaurant-in-a-box is a temporary dining concept that lets you eat in unusual places, like, say, the top of an historic archway (see image above).
The 140sqm restaurant can only hold 18 diners, who'll be whisked up to the top by a lift. When they arrive, the dining area will be clear of furniture, so guests can mingle and take in the view. Come time to eat, the dining table will drop down from the ceiling so diners can take their seat. Nice touch, huh?
The Cube is popping up in locations across Europe for three months at a time, and according to Electrolux (the company behind the concept) it will be seen perched atop monuments, buildings and apparently even water. You can keep up to date on the cube's whereabouts by checking this website.
Scroll down for more pics and a cool aerial video of The Cube balanced on the Arc de Triomphe in the Parc du Cinquantenaire in Brussels, Belgium.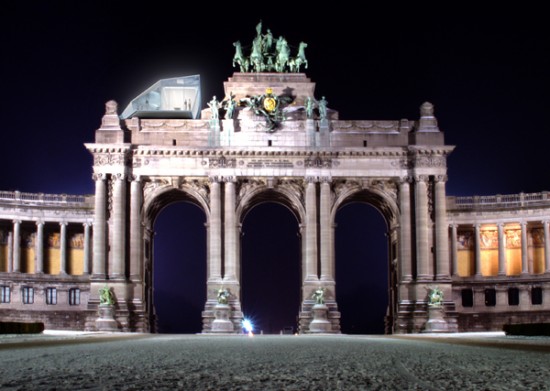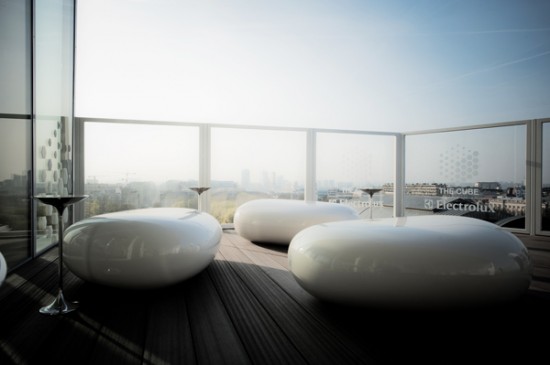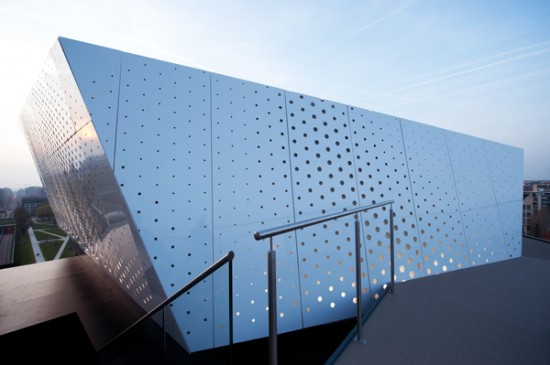 [youtube=http://www.youtube.com/watch?v=cAwhKPClMn4&w=550&h=390]