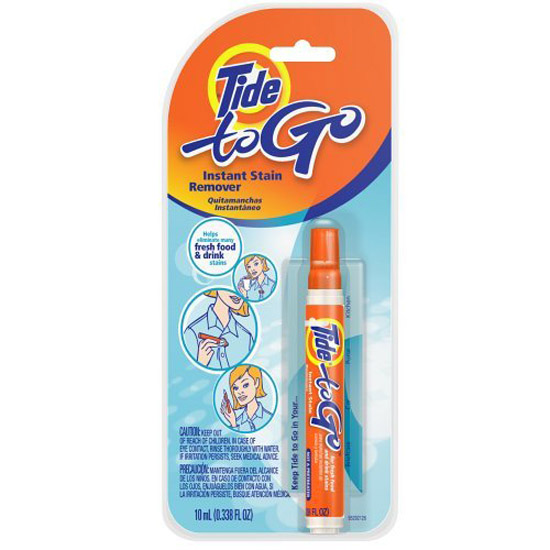 When you're traveling and working with a limited wardrobe, there's nothing more frustrating than getting a stain on your freshly laundered clothes. Whether you're traveling for a wedding and splash red wine on the only formal dress you brought or are attending a business conference and spill your morning coffee down the front of your shirt, it's both annoying, embarrassing and possibly the beginning of the end for your expensive garment if that search for club soda doesn't end well.
Fortunately, there's a really simple way of salvaging the situation.
A stain-removing pen, like Tide To Go Instant Stain Remover, is easy to stash in your purse or briefcase and can be a real lifesaver for those moments when your food ends up on you rather than in you. The pen removes fresh stains like juice, ketchup and coffee – pretty much all the things you're likely to spill on yourself. Come to think of it, this pen isn't just good for travel – for those of us who are klutzes, it's kind of great for everyday!