Buying holiday gifts for people who like to travel poses a number of challenges. Firstly, you don't want to buy them anything heavy or bulky if they'll be taking it on the road with them. Next, you've got to ensure it's something they don't already have (and a frequent traveler probably has all the basics checked off). And finally, I'm against buying things like luggage, clothes or technical equipment for someone else since those are such personal choices and should really be chosen with the specific use in mind.
So where does that leave you?
Well, with quite a task on your hands. But hopefully, my holiday gift guide will take some of the stress out of your Christmas shopping. So let's get started!
1. A french press coffee mug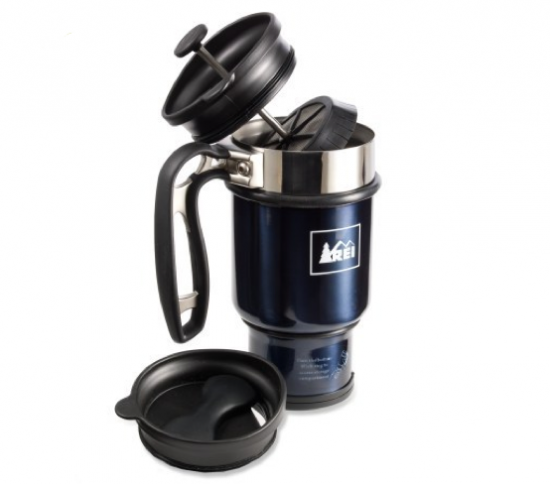 The vast majority of us need a good cup of coffee to get us going in the morning and some of us are rather particular about it how it's made. For travelers who likes to whip up their own brew, this portable french press coffee mug is just the answer. All you have to do is put ground coffee into the mug, add hot water, press the plunger and you're good to go. The thermos-style construction means the coffee will stay hot for while and this model includes an air-tight canister in the bottom of the mug to store unused coffee grounds.
2. Lonely Planet coffee table books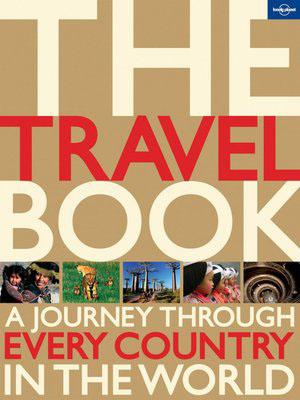 You know all those people that have wanky art books on their coffee table that are really just there to impress guests and make the hosts seem smart/creative/better than you? Well how about gifting a coffee table book that truly inspires? The Travel Book by guidebook makers Lonely Planet is full of gorgeous photos and tidbits of info that take you on a journey through every country in the world. I've received both this book and it's companion, The Cities Book, as gifts from friends, and I have to say, they've been fantastic for armchair traveling as well as discovering new places to visit. These are definitely the kind of books that won't just sit on the coffee table collecting dust.
3. A foldable tote bag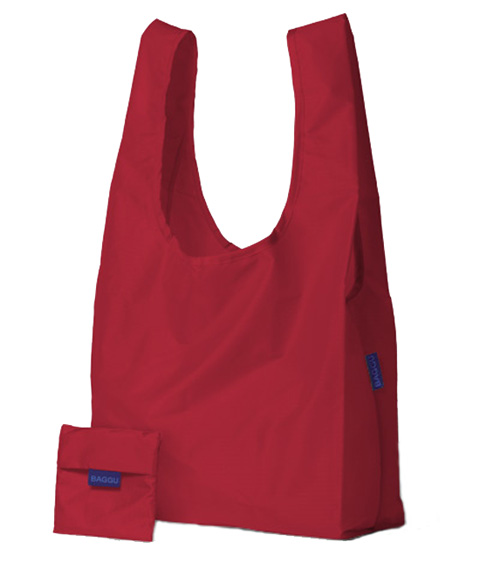 I've talked before about how useful it is to have a spare little bag for carrying unexpected souvenir purchases, groceries and the like (see here for a collapsible backpack that fits on a keychain). This foldable tote bag from Baggu is also a great option for travelers who need a just-in-case bag that's a little bit less sporty. It comes in a ton of colors and patterns, weighs virtually nothing and fits easily into your pocket or purse. I've got a similar one that I carry with me pretty much all the time (even when I'm in my own city) because I use it so much.
4. A wine skin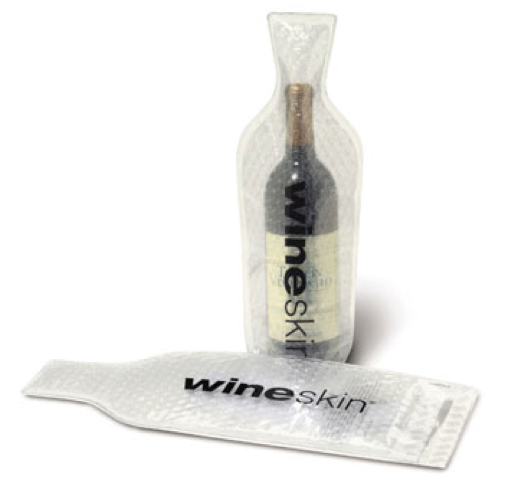 Airline liquid restrictions mean the only way to bring a bottle of wine back from your trip is to put it in your checked luggage – a somewhat daunting prospect, especially if your wine is red and your clothes are white. One way around this is to use a Wine Skin, a disposable product that double-seals the wine bottle in two leak-proof layers – the first is a layer of protective bubble wrap and the second is a layer of vinyl. The idea is that even if the bottle breaks (which hopefully it won't), the liquid should stay contained within the packaging. While this is obviously useful for the traveler looking to fill their cellar, it's also a great gift idea for foodies, since there's no reason you couldn't pop mustards, jams or any other fragile products into the Wine Skin.
5. Luxe travel guides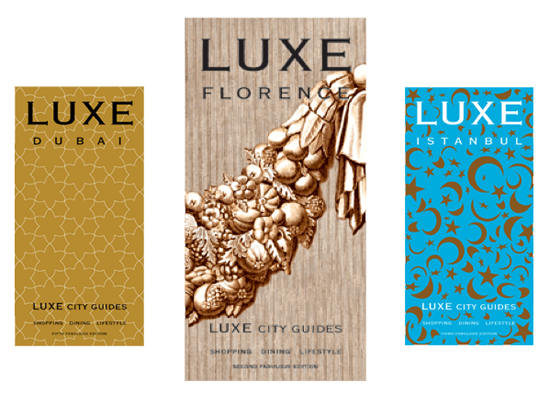 Travel guides typically take the form of a heavy book, which can be somewhat overwhelming to a business or short-stay traveler who doesn't really need that level of detail. Luxe City Guides boil the information down to the essentials and are small enough to slide into a shirt pocket. The recommendations are generally in the mid to high budget range – though if you're traveling within a non-Western country the prices are still quite reasonable. The guides don't have any pictures or maps (so travelers will have to find one elsewhere), but on the upside, they do make a rather pretty gift.
6. A Moleskine notebook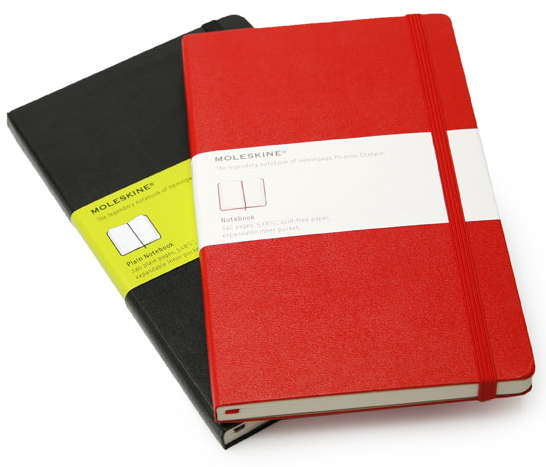 For adventurers who like to keep journals or records of their trip, it's hard to go past the Moleskine Notebook. Yes, you'll see tons of travelers with the same sort of diary, but for good reason: the notebooks have a sturdy cover (which means the book won't get crumpled, even in a backpack); nice paper, which I find essential for motivating you to write even when you're exhausted; a ribbon to mark your page; and a built-in elastic to hold it all together. However my favorite part is the pocket inside the back cover, which is perfect for holding receipts, ticket stubs and other mementos of your trip.
7. A world map puzzle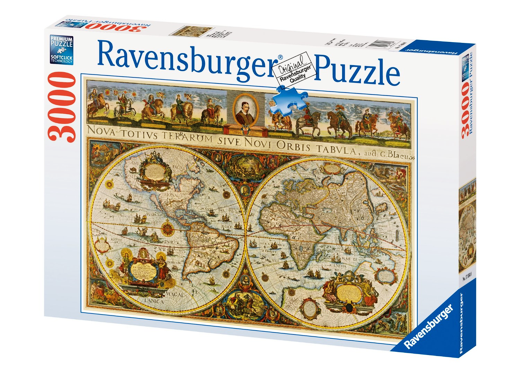 I know most adults probably can't remember the last time they did a puzzle but if you're into travel or geography, I promise this one will be fun. Since it can sometimes be a while between trips, a World Map Puzzle is good way to bide your time.
8. A gift card for travel costs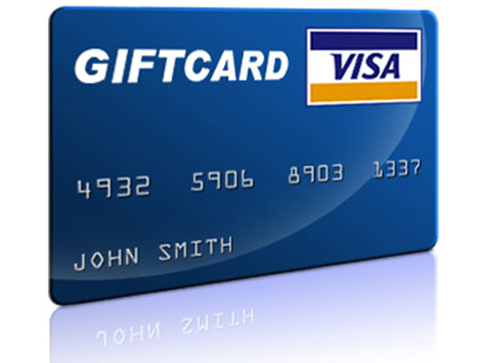 When it comes to packing for travel, there's a mantra that says to pack half the amount of stuff you think you'll need but take twice as much money. So if there's one thing a traveler will always find useful, it's some extra cash – and what better way to contribute to their traveling fund than with a gift card?
Many airlines, travel stores and the like sell gift cards, but I find the trouble with those is that they often come with caveats which means your friend may have problems redeeming them for exactly what they want – not to mention that they might find a better deal with a company other than the one they have a gift card for.
One option is to essentially give the recipient cash, which you can do in the form of a Visa Gift Card. The card operates like a credit card but is pre-loaded with a specific amount of money and has the benefit of being able to be used for just about anything, so your traveler is sure to find a use for it.
When you're purchasing the card, just make sure to specify that you want a card that can be used internationally, as some Visa gift cards are restricted to domestic use.
9. Airline miles
Many people join frequent flier programs but never really rack up enough points to redeem anything worthwhile. If you have some unused miles lying around, consider transferring them to a friend who'd be able to tack them onto their existing balance and perhaps reach the threshold to get a free flight.
Fees to transfer points vary by airline – some allow you to do this for free or at a minimal cost if the miles are going to a family member, but will slap on a hefty charge if the miles are going to someone else.
Bear in mind that many airlines also let you buy miles, which could work out a better deal if your gift recipient only needs a handful of miles to redeem a reward.