Finding love, even in the internet age, isn't easy, which is why many Chinese parents have taken matters into their own hands. At People's Park in central Shanghai, hundreds of doting but concerned parents get together every weekend in the hopes of finding their child a suitable husband or wife.
The "marriage market," as it's known, is kind of like a big job fair – only it's a potential partner, rather than a new gig, that's up for offer. Parents bring placards describing their son or daughter – the vital stats include things like age, height, education, income and even whether or not they own their own apartment. It might come as a surprise, but photos are almost never included – attractiveness, it seems, is not so much what parents are concerned with.
The young people being profiled are mostly embarrassed by the whole ordeal (assuming they even know what their parents are up to) and prefer to find their own partners, either in person or online. No surprise then that most of the "matches" made at the marriage market don't really last beyond the first date.
If you want to visit the marriage market, head to the "Shanghai Civilized Park" at the north end of People's Park (75 Nanjing Xi Lu). Take Exit 9 from the People's Square metro station.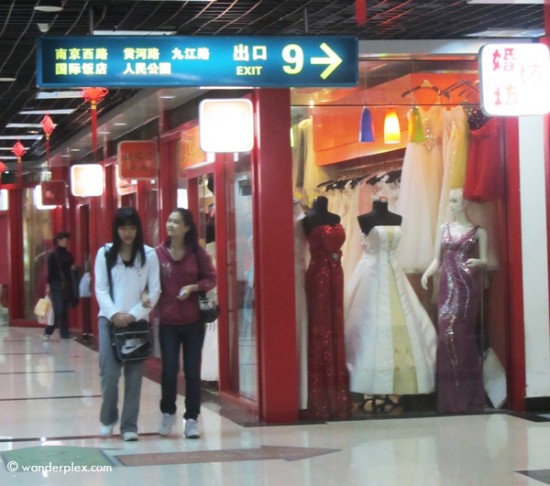 {Is it just a coincidence that the metro exit by the marriage market is loaded with bridal shops?}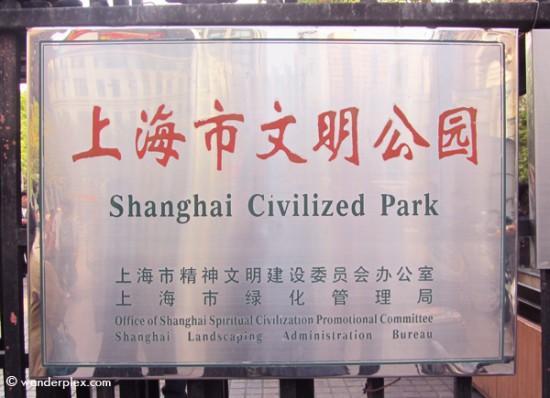 {The place where hopeful parents spend many a weekend}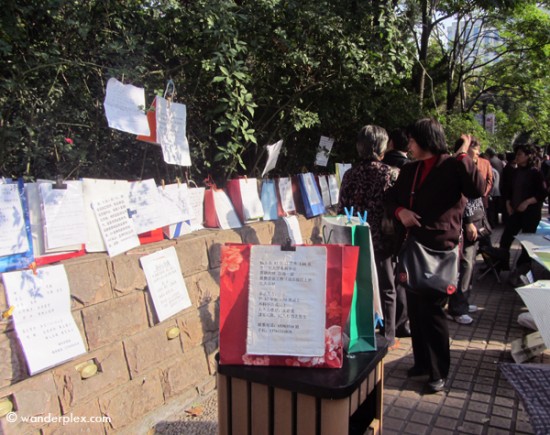 {Placards hang from every available surface}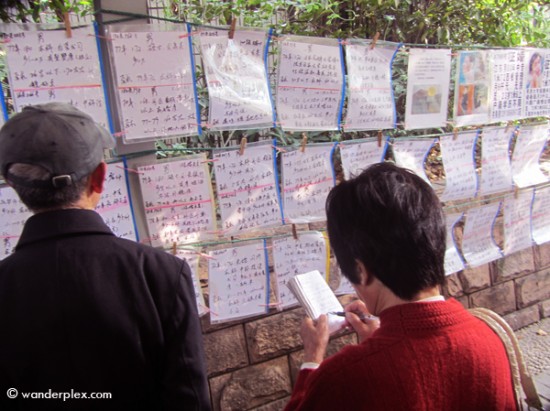 {Parents make note of potential matches for their child}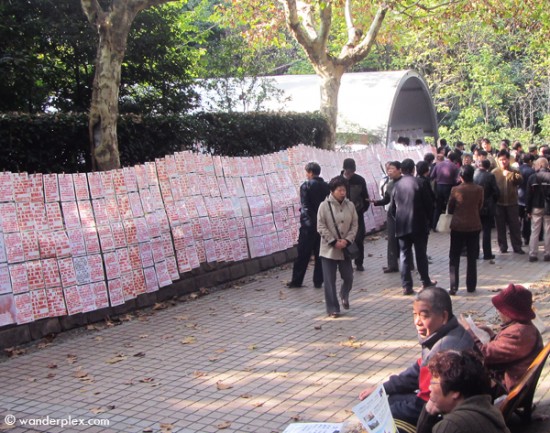 {Literally hundreds of signs fill the park}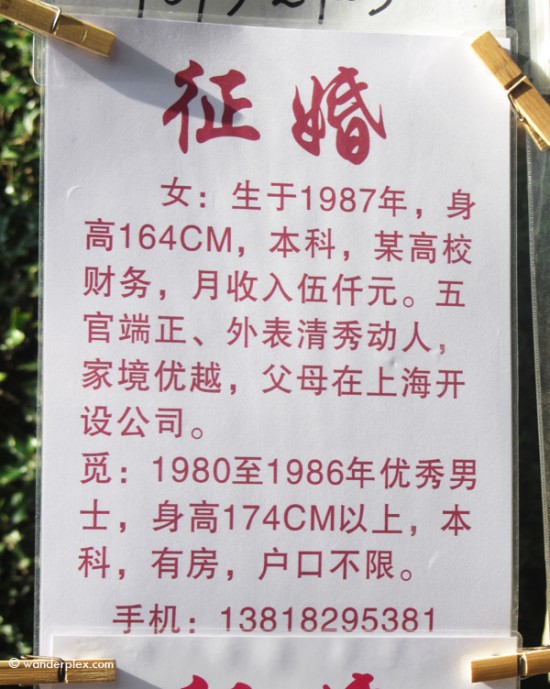 {One of the many match-seeking ads}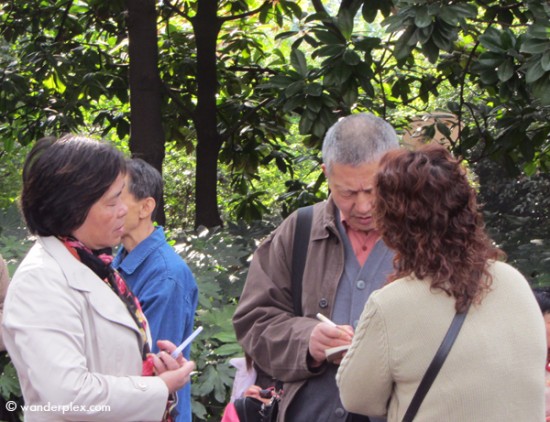 {Parents exchange information with the hopes of setting their children up together}