I often find that the day I fly out of a destination gets largely wasted. Between packing, checking out of the hotel and making my way to the airport, there usually isn't a lot of time left for sightseeing. That's why I love it when an attraction lets me seize those little pockets of time that would otherwise get lost – and Iceland's Blue Lagoon is the perfect example.
The Blue Lagoon is a natural geothermal spa about 40 minutes outside of Reykjavik and 20 minutes from the airport. The entire setting exudes an otherworldly feel, not least because of the thick plumes of smoke, strangely turquoise waters set against dark rocks, and isolated location. The water itself is a very agreeable 38C/100F and is full of minerals that are meant to be great for the skin (so go ahead and slather your body with the grey mud found in the spring – everyone else will be).
Anyway, what I loved about the Lagoon was that I was able to visit it on my way back to the airport at the end of my stay in Iceland – buses pick you up from the city, drop you off at the spa, and then collect you to take you to the airport when you're done. The free luggage storage at the Lagoon made it an easy and almost logical way to experience the spa. Of course, you can also do the trip to the Blue Lagoon in reverse (upon arrival to Iceland), which can be great if you've had a long flight and need to unwind.
The Blue Lagoon is located at 240 Grindavik, Iceland. Detailed information about buses to and from the Blue Lagoon is available here.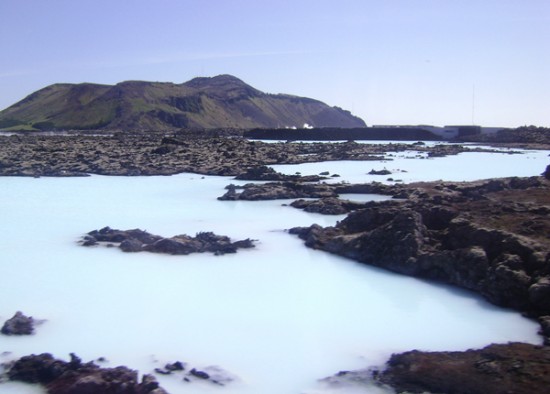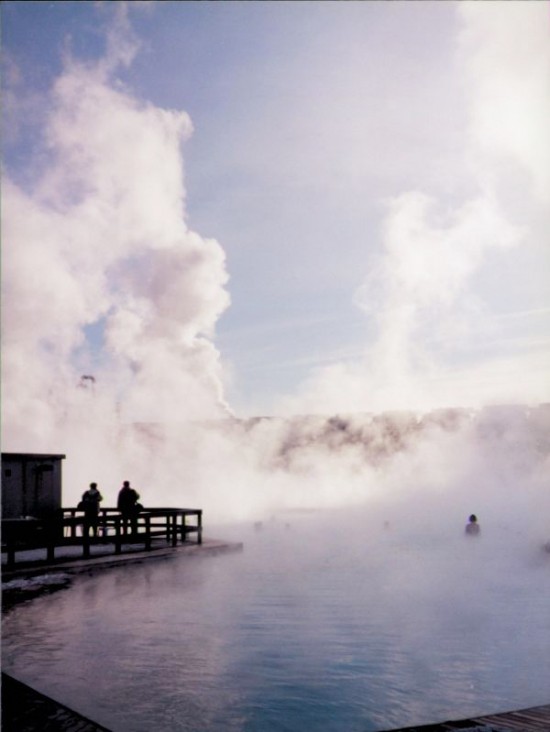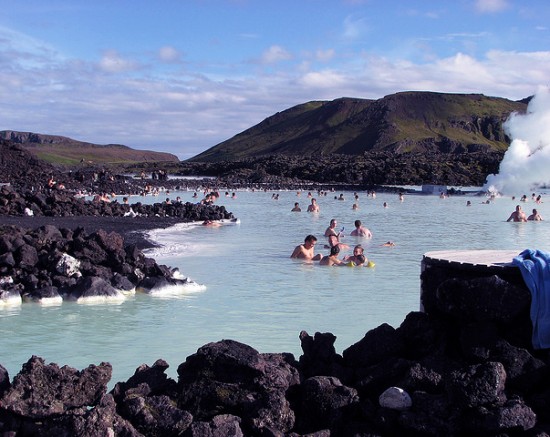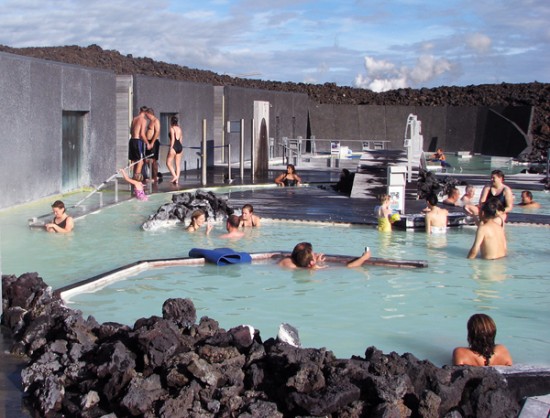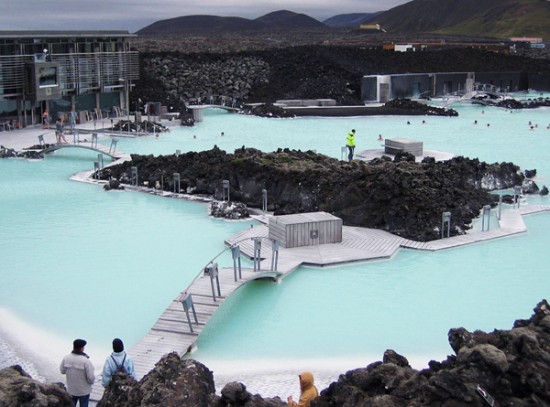 Images: Heather Rai (1, 4 & 5), Luc Van Braekel, Amanderson2, Jennifer Boyer