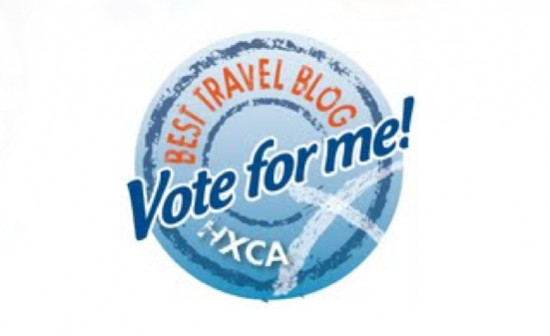 Do you feel that Wanderplex has inspired you to travel or taught you the tricks to having a better vacation? If so, I hope you'll take a moment to vote for the site in the Holiday Extras 2012 Customers' Awards where Wanderplex is a nominee in the Best Travel Blog category.
Voting is simple: all you have to do is click on the "vote for me" button in the right sidebar.
Voting ends October 15, so get clicking!