Of all the islands in Greece, Mykonos certainly seems to attract the most young, fun loving and glamorous visitors. Sunbathing by day and partying by night are what it's all about – although every beach on the island seems to have a different way of going about it.
Picking the wrong beach to stay at can mean having to listen to thumping euro-pop when all you want to do is curl up with a book, or conversely, you may find yourself dodging ankle biters and sandcastles when what you wanted was a beach party.
Choosing just one beach to fit all your possible moods is no easy feat – which is why I took the easy way out and found a Mykonos hotel that straddles two beaches, both of which are very different.
The Petasos Beach Resort & Spa (see photos below) has an unbeatable location on a small cliff to one side of Platis Yialos (also known as Platys Gialos), a family-friendly beach lined with dozens of restaurants right on the sand. Here, noise levels are low, aside from the happy squeals of children and sighs of content from drowsy sun bakers.
To the other side of the hotel is Psarou Beach – a popular hangout for the who's who of Europe. Energetic music pumps out of the famed Nammos beach club where jetsetters congregate. Partying alongside celebrities comes with a hefty price tag, but of course, it's free to lay a towel down on the sand and enjoy the vibe.
Petasos doesn't have it's own deckchairs on the beaches as almost all of them are operated by the restaurants along the shore – however use of lounge chairs is typically free if you purchase food or drink from the vendors. Otherwise, prices start from around €5 and go up from there.
If you don't want to jostle with the crowds for a spot on the sand, the hotel provides plenty of space to lounge by its two pools and jacuzzi. The main swimming pool – which is rather striking in design – faces out onto Psarou Beach and overlooks the area where luxury yachts moor for the night. By mid-afternoon you can hear the sounds of music and partying radiating from the beach.
The second swimming pool, which is hidden away behind the hotel's spa, is an infinity pool that gets much less traffic (since a lot of people don't realize it exists) and has great views of Platis Yialos Beach.
Between the two beaches and the two pools, I was often torn as to where to spend my time, since every spot offered such a different atmosphere and vantage point.
The hotel is laid out in such a way that it feels like a cluster of whitewashed beach houses rather than a typical boxy hotel. Each suite is decorated in a contemporary way and the beach theme carries right through to the bed. There are also private balconies facing either a garden or the beach.
Because of its location, the hotel attracts a diverse crowd – from families to couples and even friends vacationing together. It makes it a great base for hitting up a number of beaches (Paradise and Super Paradise are also a short water taxi away) as well as popping down to Mykonos Town for shopping and nightlife (a bus stops right outside the hotel entrance). It's just the spot for the Mykonos visitor who doesn't want to compromise on location – or make a decision!
*I was a guest of the Petasos Beach Resort & Spa.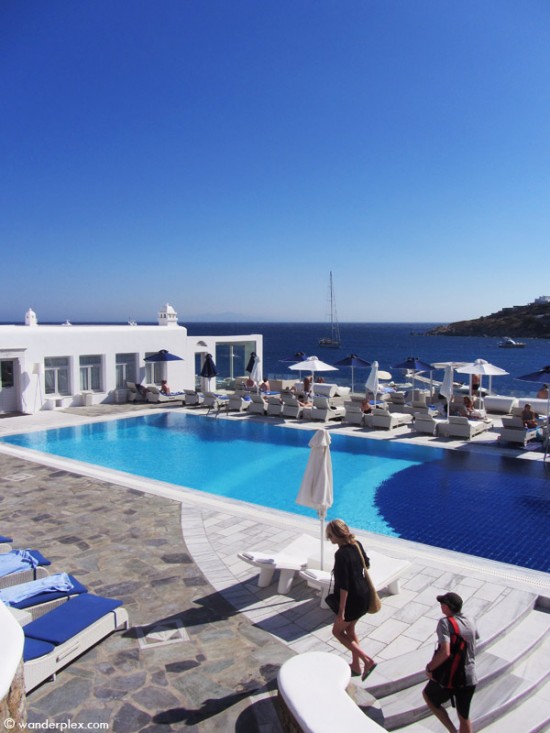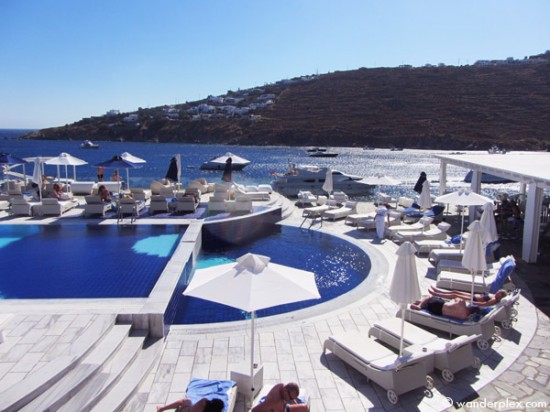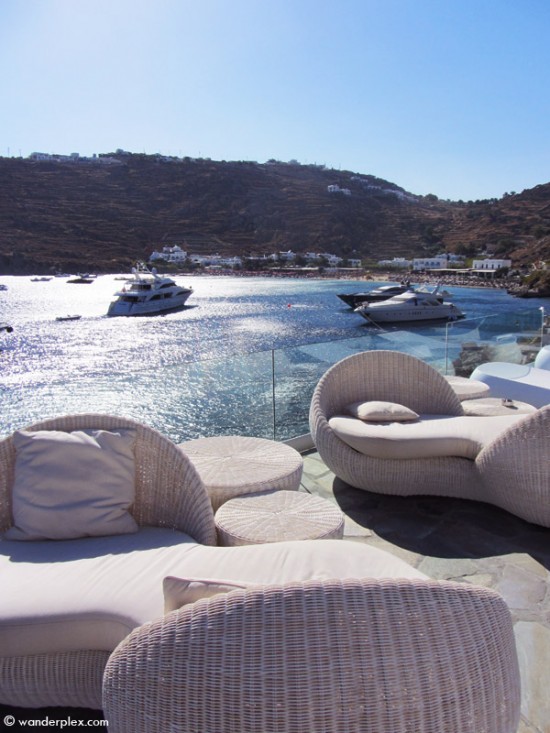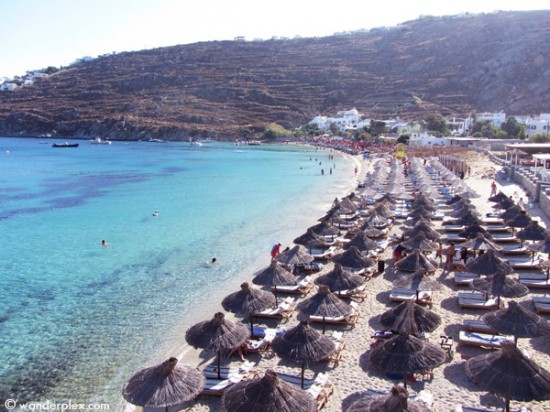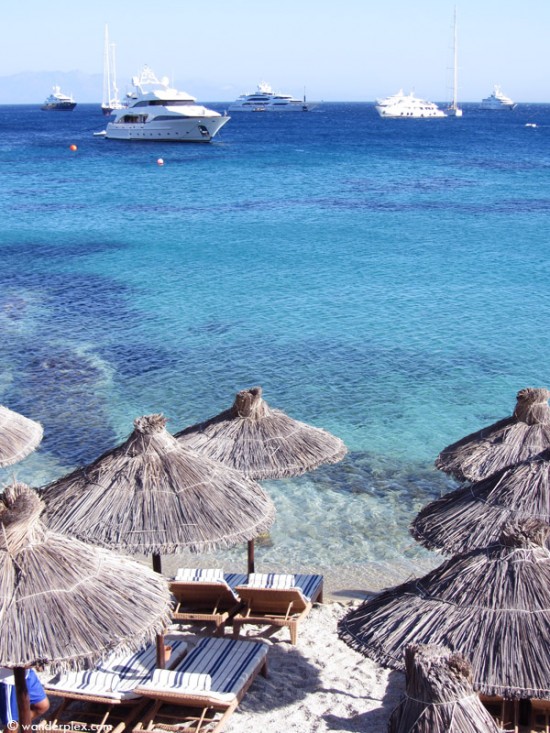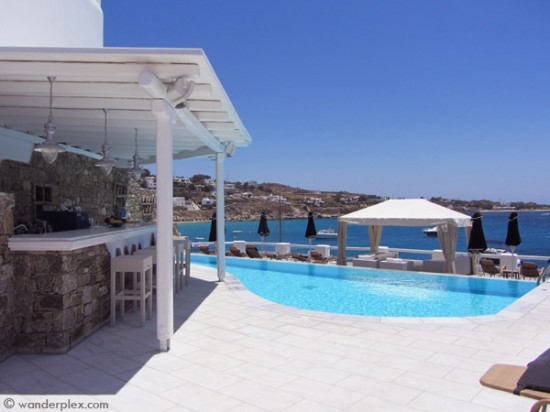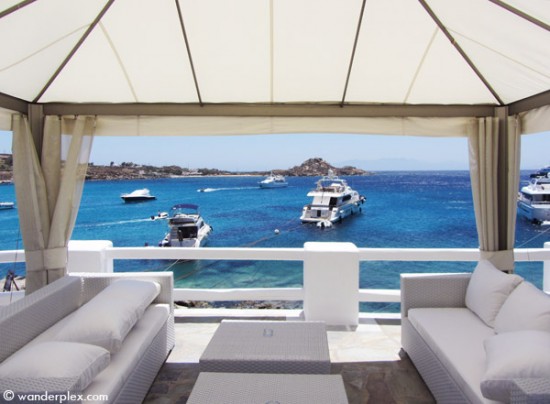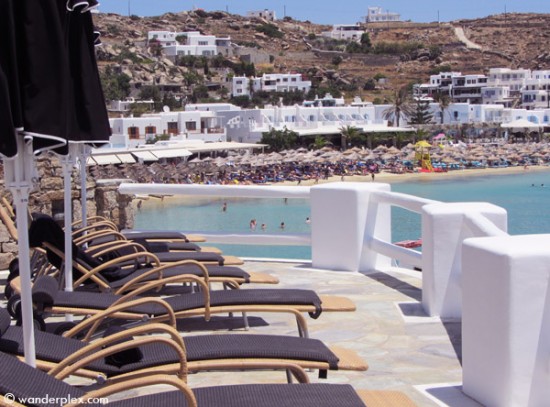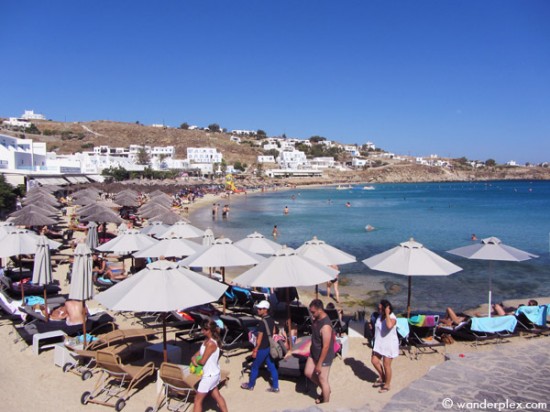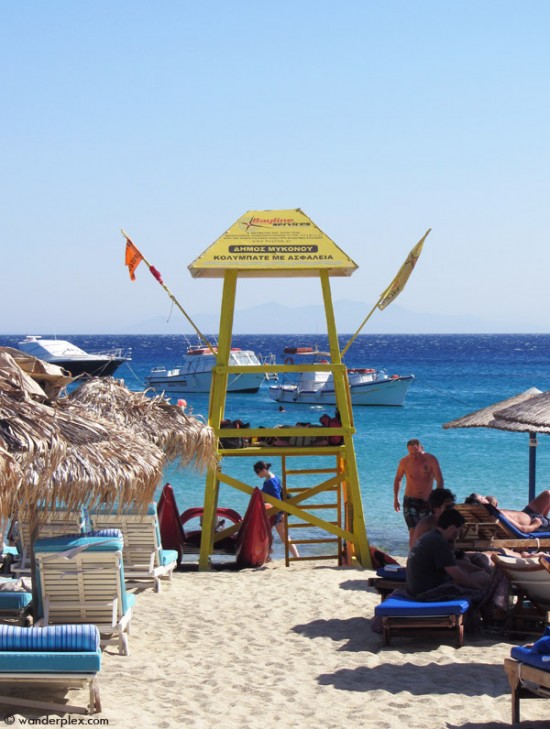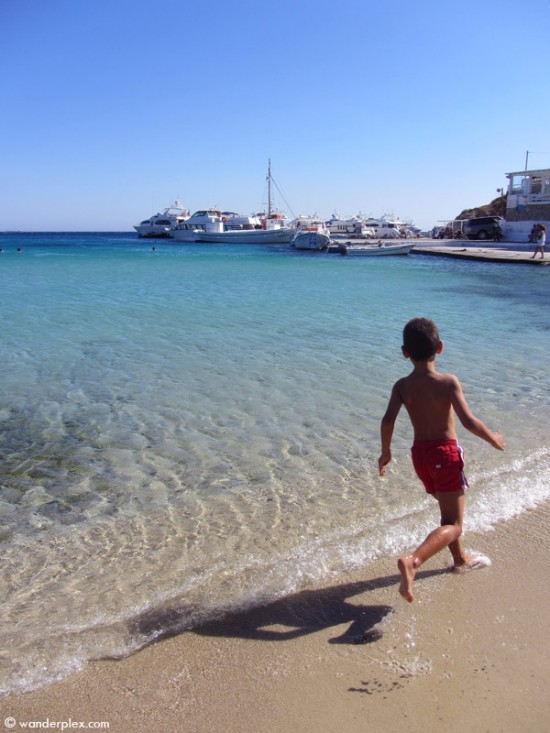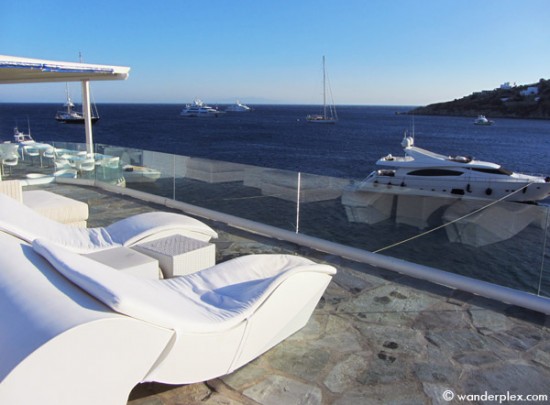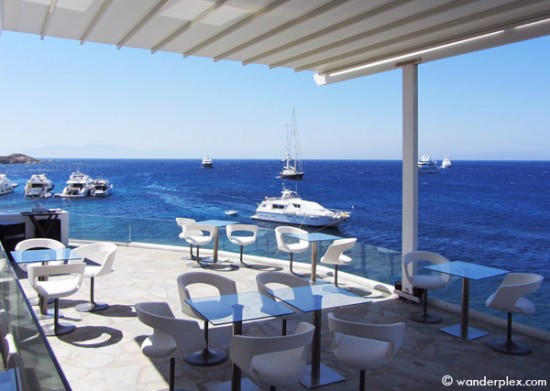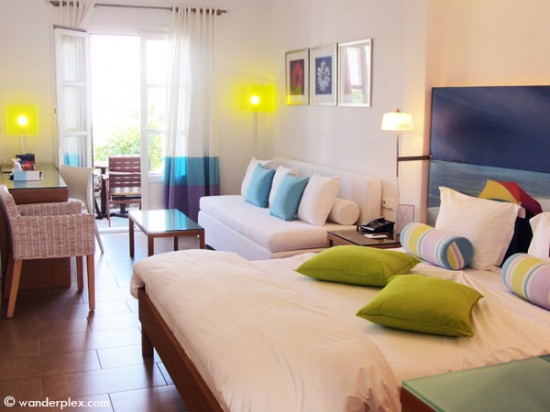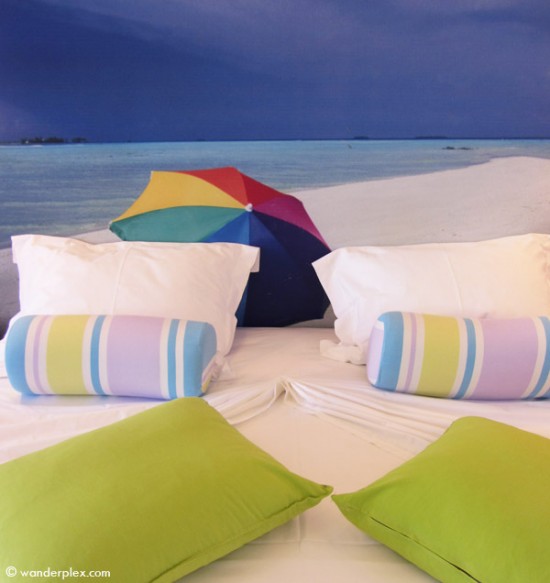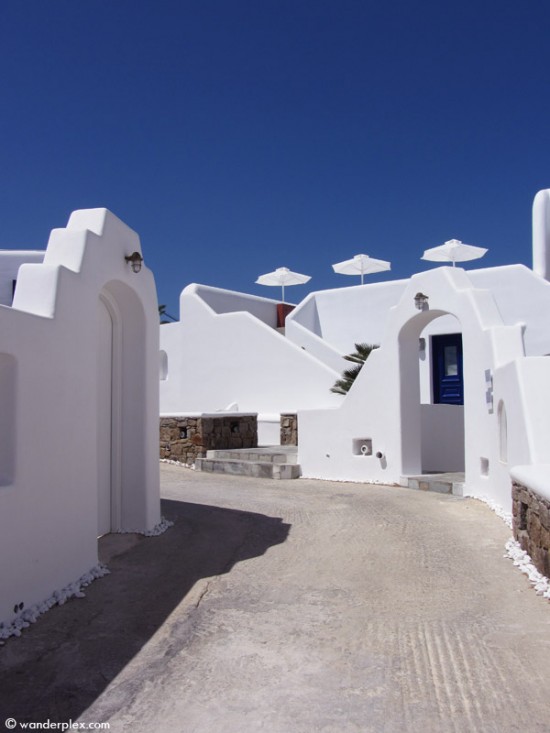 Images: 1-2. the main pool; 3. view of Psarou Beach from the main pool deck; 4-5. Psarou Bech; 6-8. the second pool which overlooks Platis Gialos Beach; 9-11. Platis Gialos Beach; 12. yachts moored in front of the main pool deck; 13. the alfresco breakfast  deck; 14-15. rooms feature a beach theme; 16. a pathway through the hotel.