If you've read some of my other posts about Greece, you'll know that I've pretty much decided that Greek food is akin to ambrosia from the gods. Well what's cool about the country's capital, Athens, is that you can not only eat such divine food, you can also eat it right alongside the gods.
You see, the city of Athens is positively strewn with the remains of ancient temples – much in the way other cities are dotted with 7-Elevens or Starbucks. Of course, trying to see all of the ruins would be a herculean task… so I found a shortcut: a well-situated restaurant that lets you drink in Greek history as you dine.
The Athens Gate hotel, located in the city's historic district, has a rooftop restaurant that definitely makes you feel one step closer to the gods. To one side of the restaurant is The Temple of Olympian Zeus, a giant structure dating back to the 6th century BC that was built to honor the king of the gods. To the other side is the unmistakable outline of The Parthenon, a temple dedicated to the goddess Athena. Whether you sit on the balcony or indoors, there are great views thanks to the floor to ceiling glass windows.
The food on offer includes a broad range of rustic meat dishes, fresh fish, and pastas as well as typical Greek fare like saganaki – a type of meal that revolves around cheese that has been fried in a pan (scroll down to see pictures). At the time of publication, the restaurant was running a prix fixe menu that included three courses and wine, with a long list of options to choose from. At 42 euro per person, it's a decent saving compared to ordering a la carte. Dining with the gods though… well that's priceless.
*I was a guest of the Athens Gate restaurant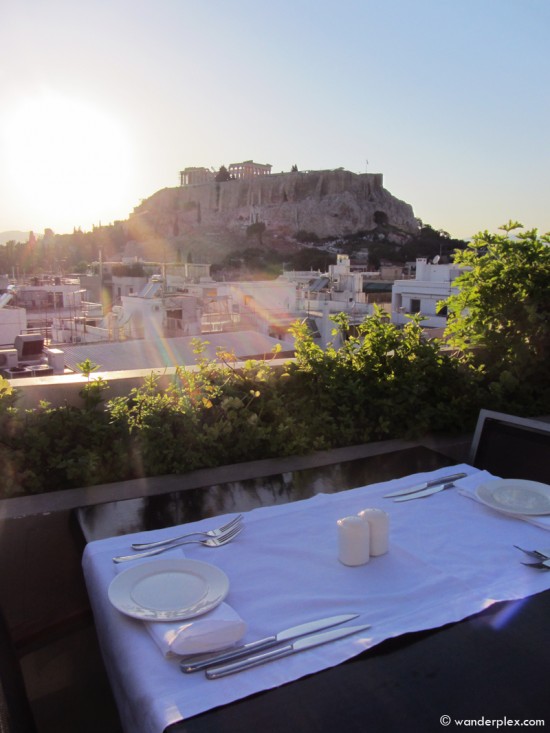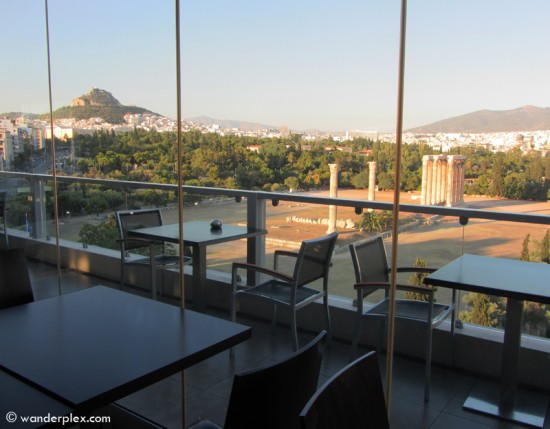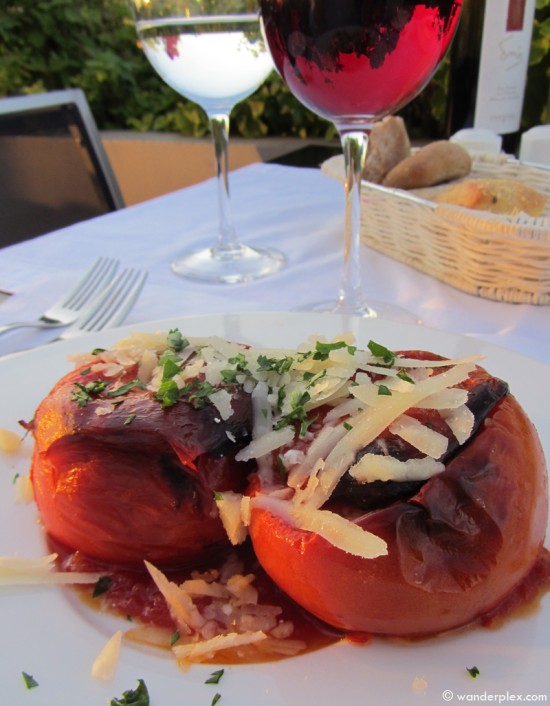 {Tomatoes stuffed with rice and seafood}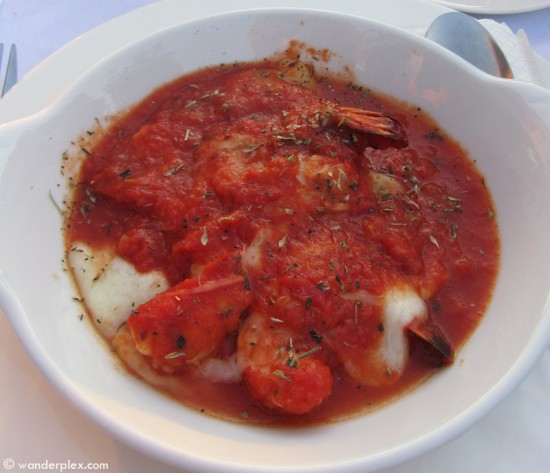 {Shrimp Saganaki — a dish involving cheese, shrimp and a spicy tomato based sauce}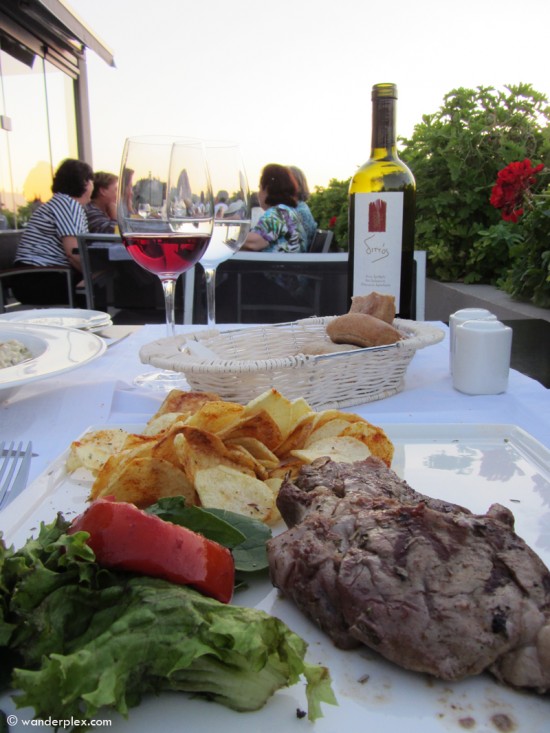 {Herb-encrusted veal with a salad and spicy homemade chips}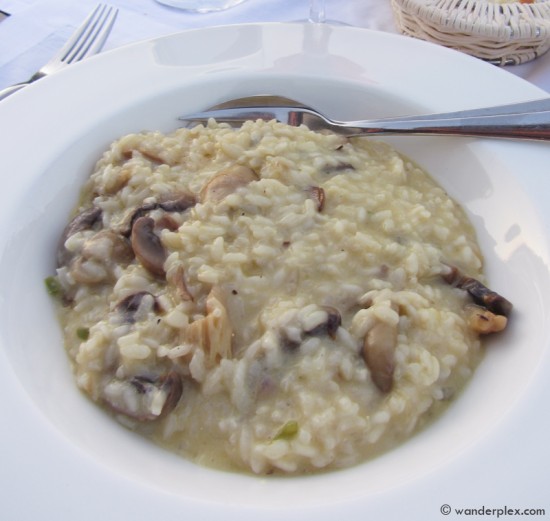 {Mushroom risotto}