If you're anything like me, you've got thousands upon thousands of photos stored away on hard drives and memory cards that never see the light of day. The slideshows of our grandparents' generation and the photo albums of our parents' generation are now obsolete – and no wonder – there's no way anyone would want to watch projections of, or flip through all 10,164 photos (yes, I counted) I took during my round-the-world trip. Not even my mum.
That said, there's nothing like seeing a few well-chosen images – shots that surprise us, amaze us, or inspire us to pack up our bags and go. So when I heard about the capture the color contest where bloggers are encouraged to pick some of their favorite photographs based on the colors red, blue, white, green, and yellow, I saw it as a great opportunity to dive into the photo archives. Here's what I came up with…
RED: The Church of St. George in Lalibela, Ethiopia.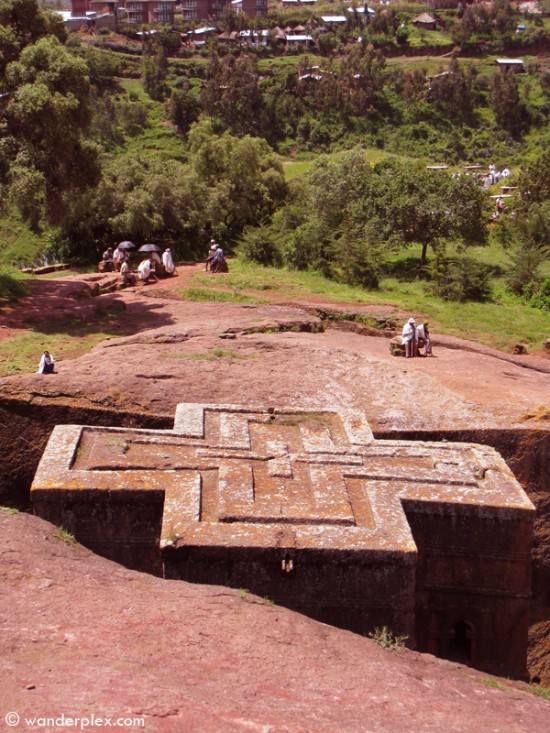 Ethiopia is certainly not at the top of most people's bucket lists, and it wasn't at the top of mine either, until one day I saw a photo of this very church. I was so awe-struck at both the construction (the church is carved out of solid, red, volcanic rock such that the cross-shaped roof is at ground level and the entrance is in a trench about 25 meters down) as well as the spiritual nature of the place (Ethiopia is home to a form of Christianity that hasn't changed in thousands of years, making it feel very different from anything we're used to seeing in a church today) that I simply had to go see it for myself. So for me, this photo represents travel photography and its powers of inspiration coming full circle!
WHITE: Whirling Dervishes, Konya, Turkey.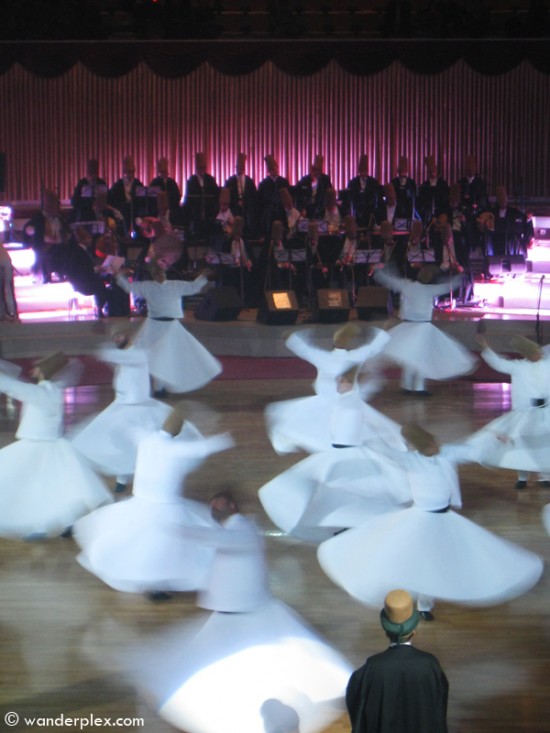 Konya is a town in the Central Anatolia Region of Turkey that's known for being the final resting place of Rumi, a poet and philosopher who founded the Mevlevi Order of Sufis – a religious group more commonly known as the Whirling Dervishes. Dervishes practice a form of "active" meditation – they dance and spin in circles in order to reach a trance-like state (though I must say, the Sufis spin so fast that it's actually pretty hypnotic just to watch). Coincidentally, the Dervishes wear traditional white skirts and jackets for their ritual, but I actually associate this photo with the color white because of its spiritual connotations.
YELLOW: Temple of Luxor, Luxor, Egypt.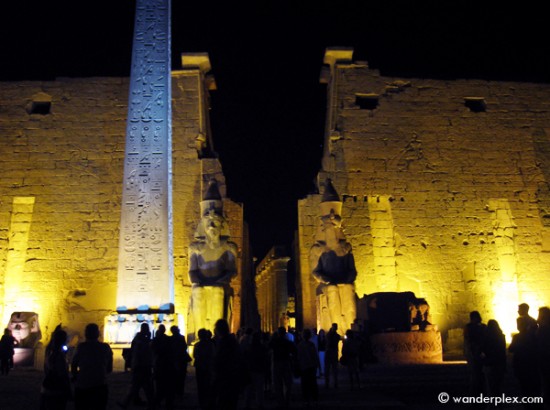 Egypt was a destination I had dreamed of visiting since learning about the pyramids and sphinx in childhood, but when I finally made it there, I found myself overwhelmed by the volume of ancient sights. There were just so many tombs, statues and hieroglyph-covered structures to take in! When you see so many of the same kind of sight, they tend to lose their luster, so I revived my enthusiasm by visiting the Temple of Luxor at night. Glowing under the lights, the statues of the gods took on a majestic, almost other-worldly quality that reminded me of the kind of wonder I felt towards Egypt as a child.
GREEN: Elephant Nature Park, Chiang Mai, Thailand.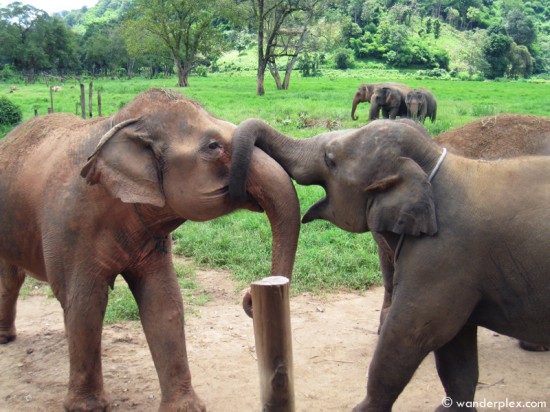 I think the idea of green or eco-conscious travel is becoming more and more important to travelers, and this photo is a reminder of the joys and benefits of traveling in a sustainable way. Many visitors to Thailand are excited to go on an elephant ride, but what they don't realize is that most of those animals are abused and tortured by their owners. A much better way to enjoy these majestic creatures is to visit the Elephant Nature Park, a sanctuary that works to rehabilitate injured and traumatized elephants. Pictured are two rehabilitated elephants that have obviously gotten their spirit back!
BLUE: The blue city of Chefchaouen, Morocco.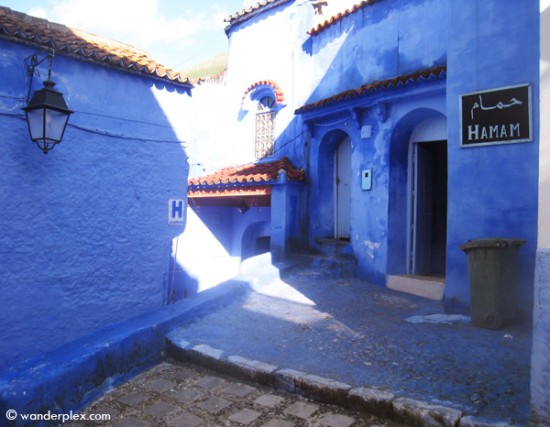 Chefchaouen is a town situated at the northwest tip of Morocco, where houses, shops and doors within the medina are all painted in various shades of blue. The coloring is a legacy of the town's former Jewish inhabitants and gives the whole place a wonderfully relaxed vibe.