Whether you're searching for a Christmas present for the traveler in your life, or you're looking to treat yourself to a little something this year, look no further.
This year's Wanderplex holiday gift guide features products and accessories for every kind of traveler – from the parent, to the business traveler to the foodie at heart.
FOR THE WRITER: Moleskine Evernote Smart Notebook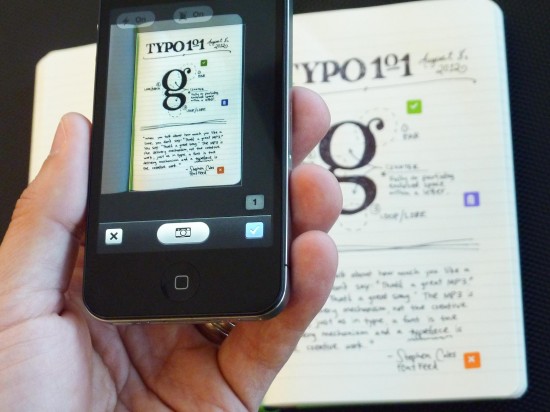 When it comes to making notes about a trip, I'm a little old-fashioned – I like to write things down using pen and paper. But that doesn't always make life easier afterwards when I'm trying to search through handwritten notes to find a specific detail. It has always been clear that handwritten journals simply lack the searchability of notes that have been typed out on a computer…but Moleskine is changing all that with the introduction of the Evernote Smart Notebook. The notebook is similar to a traditional Moleskine journal except that it's designed to work with the Evernote app that's available for ipad and iphone. The app captures the writing and sketches in the journal and makes them searchable and shareable. The journal also comes with "smart" stickers that you can place in amongst your notes so that Evernote organizes your writing according to various themes. The Evernote Smart Notebook is available for $24.95 and up from Moleskine.
FOR THE PARENTS: Travel-Tot Childproofing Kit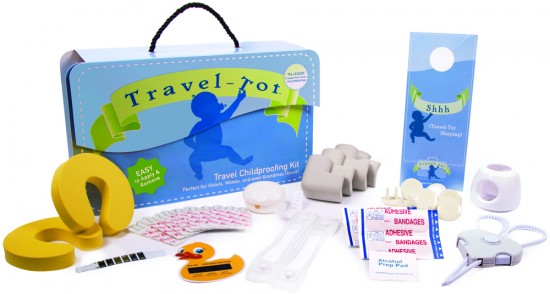 Here's a great gift idea if you know any parents anxious to travel with their young kids. So many parents go out of their way to make sure their homes are clear of sharp furniture, poisonous medicines, open stairways and anything else that could pose a threat to curious little kids – but what about when you're traveling and staying in a hotel that hasn't taken all the same precautions? That's where a childproofing kit comes in handy. This one includes things like electrical outlet plug covers to protect curious fingers, foam corner guards perfect for sharp coffee table edges, locks to keep kids from opening sliding doors, cabinet locks and plenty more. All the items are quick and easy to install and come with adhesive strips that won't damage furniture. The childproofing kit is available for $34.95 from Travel-Tot.
FOR THE GADGET LOVER: 3M Projector Sleeve for iphone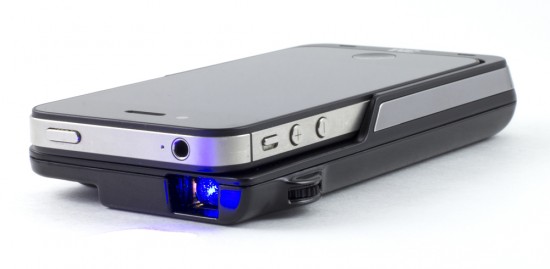 Sometimes an iphone is the only technology you need when you travel – email, games, skype, photos, music, and even movies are all on that one little device. The only downside? Having to do it all on a tiny screen. That's where this lightweight accessory comes in – the 3M Projector Sleeve is an ultraportable device that slides onto the iphone and lets you project videos and photos from your phone onto a wall, turning it into a 60-inch screen. In other words, you could project youtube videos onto your hotel wall or stream Netflix movies onto the side of your tent! The projector is available for $218 from Amazon.
FOR THE KIDS: Not For Parents Books by Lonely Planet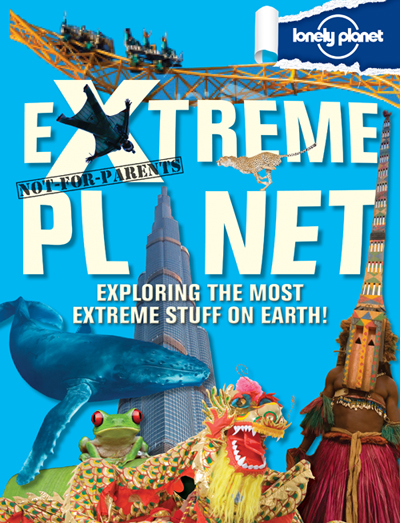 If you're planning a family vacation and you want to get the kids excited, or you simply want to help inspire a future generation of world travelers, the Not For Parents books by Lonely Planet are an excellent place to start. The books are colorful, engaging, and full of cool facts that even adults will be surprised to learn. The series includes How to Be a World Explorer, and Extreme Planet, as well dozens of destination-specific books, including Australia, China, USA, Great Britain, Paris, and Rome. Prices start at $14.95, but until December 31st, Wanderplex readers can get 20% off all regularly priced books and digital chapters from Lonely Planet (excludes bundles or discounted products). Simply enter the code WANDERPLEX20 to get your discount.
FOR THE ECO-FRIENDLY: Solio BOLT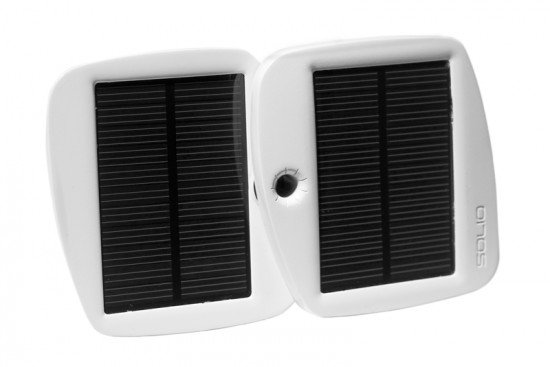 The Solio BOLT is a solar charger and battery pack that lets you draw on the sun's energy to charge your phone, mp3 player, e-reader, ipad, digital camera or any number of other devices. The BOLT weighs only 5.3 ounces and once you've placed it in the sun, it'll hold it's charge for up to a year – so you really can charge your devices anytime (including after dark). It's a great way to power up your gadgets when you're camping and don't have access to electrical outlets, or if you are just trying to be eco-friendly. The BOLT is available for $70 from Solio.
FOR THE ORGANIZED: Lay-n-go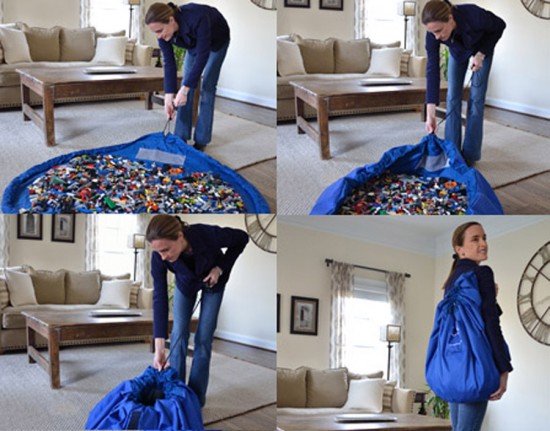 If you're the kind of person that likes to keep your belongings organized without the fuss, this is the product for you. The Lay-n-go is basically a bag that opens to lay flat so that you can use whatever's inside. When you're done, all you do is pull the drawstring to close the bag – no packing up necessary. It's perfect for things like kids toys – just lay it open so children can access legos, puzzles etc while you're waiting for your flight and then pull it shut once you're ready to board. The Lay-n-go comes in several sizes and is also available as a cosmetics bag. Prices start at $24.95 from Lay-n-go.
FOR THE MINIMALIST: Shhh Grooming Bar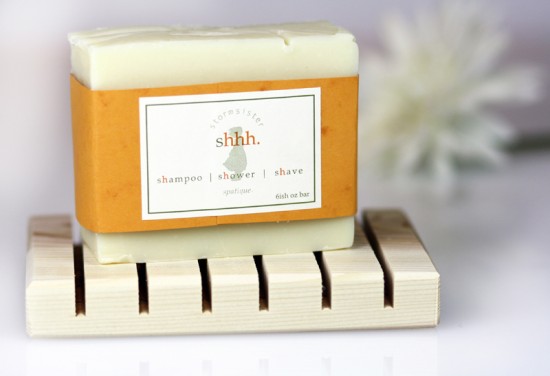 Packing carry-on only is becoming more and more popular, but trying to fit all the toiletries and cosmetics you need into that little TSA-approved baggie is not exactly easy. This grooming bar is a great way to get around the problem, since you can use it three different ways – for showering, for shaving and for shampooing. Not only does it eliminate the need for multiple products, it's also solid, so it doesn't even have to go into the liquid baggie. Plus, it won't leak mid-flight. All of the ingredients in the bar are natural, so it's safe on the environment if you're hiking. Shhh is available for $5-17 from 3 Way Beauty.
FOR THE BUSINESS TRAVELER: Hardshell Roller by Incase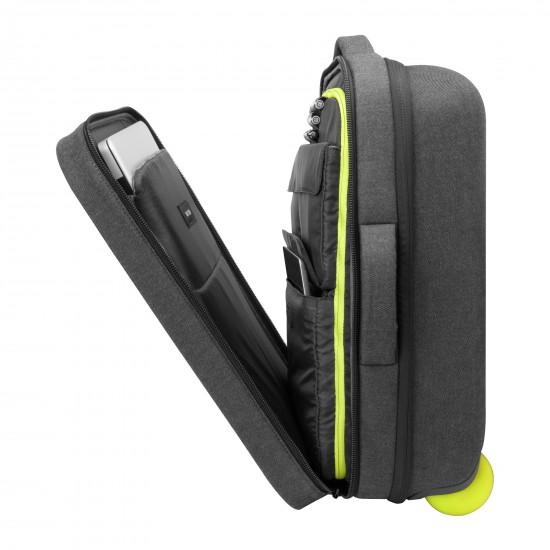 Look around any airport these days and you'll notice that just about everyone is tapping away on a laptop, tablet, smartphone, or possibly all three. As more people choose to tote all their gadgets along on their travels, they'll need a better way to pack them. That's where the EO Travel Collection of luggage by Incase comes in. The Hardshell Roller is a carry-on size suitcase designed with a hardshell front panel on the outside and a dedicated technology compartment on the inside. The tech section has padded pockets for a 17" laptop, an ipad, a phone and all the cords and chargers that go with them. The bag also zips open completely flat to reveal the electronics compartment, so you can breeze through airport security without having to remove anything. The Hardshell Roller retails for $299.95 and is available from Incase.
FOR THE SECURITY CONSCIOUS: RFID-Blocking Wallets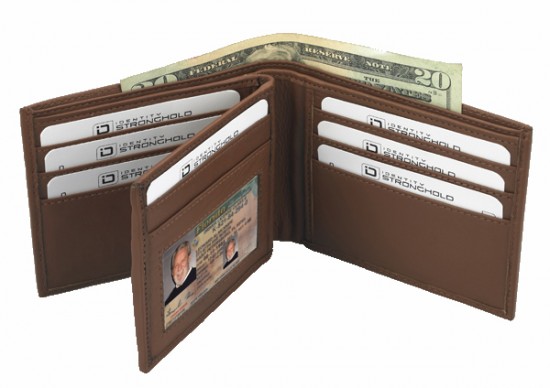 Lots of travelers worry about losing their wallet or passport when they travel, but did you realize thieves could access your credit card without even taking it out of your pocket? It's what's known as RFID theft or electronic pickpocketing, and it's a technique in which thieves "skim" your credit card or passport information using wireless card readers. You can read this article to learn more about how electronic pickpocketing works, but what really matters is that you know how to protect yourself. The simplest way is to keep your cards in a wallet enabled with RFID-blocking technology. These cardholders look and function like regular wallets but are designed to jam the electronic signal in your cards so the bad guys can't get to them. You can find a range of different RFID-blocking products starting at $3.99 from Identity Stronghold.
FOR THE FOODIE: The Healthy Voyager's Global Kitchen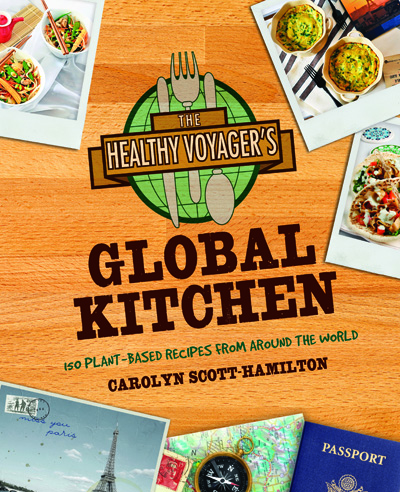 Anyone who has traveled will tell you that one of the best parts of going abroad is enjoying amazing new foods you didn't even realize existed. Unfortunately finding those same dishes in restaurants back home is not always easy. The good news though is that if you like to cook, you can recreate amazing meals in your own kitchen. This cookbook shares 150 recipes from around the world, each with options for customizing the meal to suit your dietary needs, be they vegan, gluten-free, or diabetic. The Healthy Voyager's Global Kitchen is available for $12.96 at Amazon.