Packing for a cruise is similar to packing for a vacation with a few important differences. Consider adding several things to your packing list that you might not have included on past travel adventures. Here is an outline of items I've found useful when heading out to sea.
Choosing The Right Clothing
The atmosphere onboard a cruise ship is festive, so come prepared to be casual and comfortable but also to dress up a bit. This will vary a little depending on the cruise line, with Carnival ships catering to a younger, partying crowd and the more expensive, luxury liners being more formal.
Business casual attire is common in the dining rooms. Men are expected to wear a collared shirt and long pants and most will often wear sport coats. Women commonly wear a nice shirt or blouse, and pants, skirts, or dresses. More casual attire is worn in the buffet, pizza parlor or grill areas (but don't go in an uncovered bathing suit). Your long gown, best jewelry, suit, or tuxedo will not be out of place in the dining room and at events on optional formal nights.
In most other areas around the ship, passengers wear casual attire. However, jeans are rarely worn unless you're cruising in cooler climates such as the Baltic, or to rugged destinations such as Alaska. In hot, humid destinations, jeans are too clingy and warm. Consider bringing loose fitting clothing that offer some sun protection instead. Make sure you are aware of what the expected weather is for your itinerary and plan accordingly.
Air conditioning is used on all closed decks, so plan on toting a light sweater or wrap to the dining room and entertainment venues. This will also be handy for evening strolls on deck.
Bring running or work out clothing if you're inclined to exercise, as you will have opportunity to use them. The spa areas of ships often have complete gyms with free weights and cardio machines. The spa staff conduct aerobic and yoga classes, while the cruise staff offer dance classes. There will also be several pools and hot tubs, so don't forget your bathing suit!
There are coin operated laundry facilities on most of the ship decks. You can also get laundry services such as dry cleaning on request. There is usually a charge but the service may be free depending on the level of service included with your room type.
Should I Bring Jewelry?
I recommend bringing jewelry with you because passengers often get dressed up for dinner and entertainment venues. You will have a safe in your room for valuables, but costume jewelry is a good idea so you don't have to worry about losing anything sentimental or precious.
Essentials For Scenic Cruising
Does your itinerary include scenic cruising? If so, you need to pack some extra items. Ships that cruise Alaska or the fjords in Norway and New Zealand often include a day of scenic cruising. On this day passengers stay on board as the ship moves through a scenic area. To get the best views and experience you will want to stand on an open deck. The conditions may be windy and very cold and you will likely need several layers or a winter coat, hat, and gloves.
Beach Gear
Scuba and snorkel gear are often provided as part of tour packages. On some ships they can be rented onboard. I carry a gear bag containing my snorkel mask with prescription lenses, fins, and a defog solution for independent excursions in ports. I have seen many passengers toting their own scuba equipment off the ship for dive trips.
Bring sunglasses and a hat for sun protection.
Beach towels are often provided onboard so you don't need to pack them.
Sightseeing Equipment
Binoculars come in handy for spotting wildlife from the deck of the ship and during excursions in ports.
Comfortable walking shoes are a must. You will have opportunities to explore port towns and nearby attractions on foot. Bring hiking boots or athletic shoes with good treads on the bottom if you plan on a mountain adventure in port.
Bring a small shoulder bag or backpack for port excursions so you can carry necessities and souvenirs.
A light, waterproof jacket is needed for those windy or rainy days on deck or in port.
If you are an avid cyclist, you may be able to bring your bike with you for rides in port towns. Ask your cruise line if this is possible.
Tech Accessories
Bring your camera. There will be many opportunities to capture moments onboard and in ports. The ship's photography department has memory cards and cameras available for purchase should you need them. The ship "photogs" (photography staff) are constantly snapping away and asking you to pose for photos, which are available for purchase during the cruise, however if you carry your own camera, you can capture memories for free.
Bring your cell phone and charger so you can call friends and family before the ship departs. Your phone is not likely to work once the ship is at sea, and it may not work when you are in a foreign country (unless you call your cell phone provider to set up this service). If you have an unlocked phone you may be able to purchase a SIM card that works in a port country.
Occasionally family groups bring walkie-talkies for communication among themselves. This can help in locating each other when you are out and about on the large ship.
Bring your laptop if you want to connect to the internet or to upload photos from your camera's memory card. There are computers for use onboard and wi-fi is available for a fee.
Carrying Money
Credit and debit cards are accepted onboard, and sometimes there are currency exchange machines and ATMs on the ship as well. I find that cash is the easiest to use in ports. You may be able to get cash in the currency of the port country you're visiting from the Purser's desk onboard the ship. If not, don't worry – I find that US dollars are accepted in most ports except in some Asian countries.
Important Documents
One of the most important things you'll need to bring is picture ID such as a driver's license and passport. You will need it on embarkation day to get on the ship. Some ports also require it to get back onto the ship's pier after shore excursions.
Prescription Medication
Make sure you pack what you need for the length of time you will be away. Be prepared with a few extra days supply, just in case. Weather conditions or medical emergencies can cause a ship to stray from the planned itinerary. Ships have a medical team and clinic onboard with some prescription medications for common illnesses. Bring a copy of your prescriptions just in case you need a refill from the onboard pharmacy or from one in port.
Bringing Alcohol Onboard
You can normally get away with bringing a few bottles of wine or liquor onboard with you. You can bring a bottle of wine to the dining room and it will served for a corkage fee. If you buy alcohol at a duty free shop in port, the shop delivers it directly to the ship and you will not get access to it until you disembark at the end of your voyage. No worries, there are plenty of bars onboard. I sometimes pack a small blender so I can make fruit smoothies (with a touch of rum).
What If I Forget Or Lose Something?
Replacing what you have forgotten or lost is a minor problem on a cruise ship. Remember that you will be travelling on a floating hotel that is set up to be self-contained. Although you can't run down the street and pick up items you are craving on sea days (days that the ship stays at sea and does not visit a port), most of what you need while cruising can be purchased onboard.
The onboard shops are typically referred to as boutiques. There are boutiques for casual and formal wear, as well as jewelry, hats, sunglasses, t-shirts and more. Your favorite snack foods and drug store items are also readily available. So if you forget sunscreen, your toothbrush, batteries, or over-the-counter medications, you will not need to go without.
I have not found the prices in the boutiques to be inflated, since they have to compete with onshore deals in ports. Ports cater to the needs of passengers so most items can be found in shops near the pier. Also, remember that a Wal-Mart (or something similar) is likely to be a cab ride away.
As with any travel, I suggest carrying a survival bag with you to the ship. This should include important necessities such as prescription medication and anything else you can't live without. Bring a change of clothing if you have checked your bags with an airline. The ship is not likely to lose your luggage between the pier and your room, but airlines have been known to do so. In fact, to make the transition easier some cruise lines now offer a service where you can have your luggage transferred from your home straight to your room on the ship.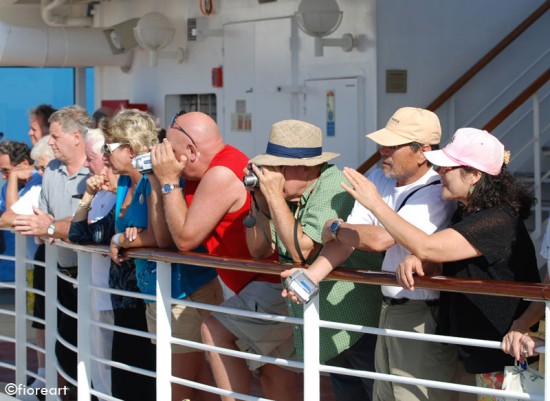 {Clothing onboard a cruise mostly consists of casual attire during the day}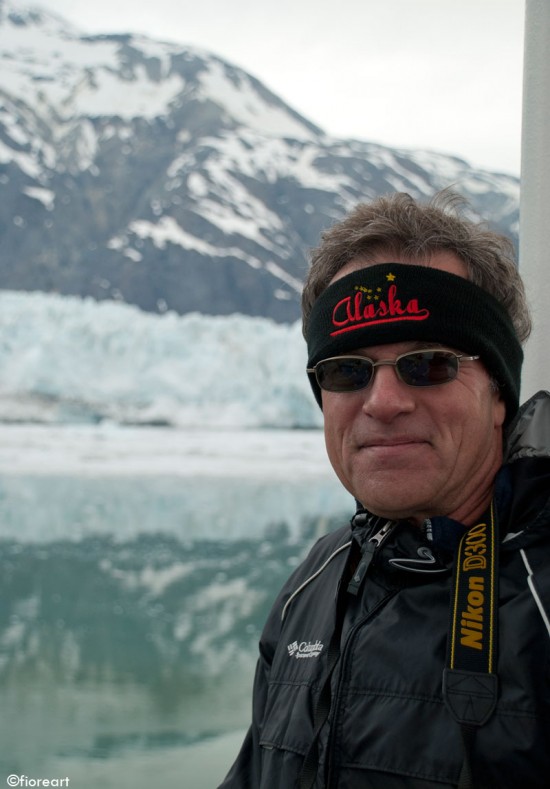 {Bring warm clothing if you will be doing an Alaskan cruise}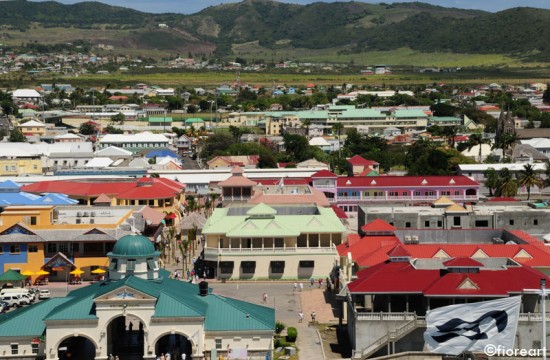 {The port area in St. Kitts. Like most ports, it is built up to cater to cruise passengers}