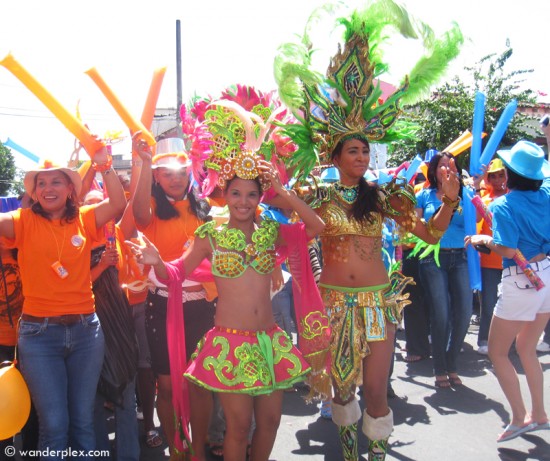 Another Carnival season has come and gone, and as usual, most eyes were on the biggest celebration in the world – Brazil's. But actually attending Rio's famous festival is no easy feat — you'll have to contend with crowds numbering in the millions, high hotel prices, and seats far from the parade action. In fact, if you want to go to next year's festival, you should probably start planning now.
But a great alternative for watching a traditional Carnival celebration without the chaos is to attend the annual parade held in Panama City. As one of the biggest Carnival celebrations in the world, you'll find there are still decorated floats, pretty girls, loud music, and plenty of feathers and glitz, but for some reason, there are surprisingly few spectators.
That factor makes for a really intimate experience – as an audience member you can easily work your way through the slim crowd for a front row spot at one of the coolest, most colorful parties the city has to offer.
If in some of the photos below it seems as if the performers are looking straight down the camera lens, it's because they are – those in the parade would see me snapping away and would stop to strike a pose for me. There was also plenty of opportunity before and after the parade to capture the action and most of the participants were only too happy to show off their costumes for the cameras.
So, if you want unobstructed views and a piece of the revelry, consider heading to Panama City for a Carnival experience you won't forget.