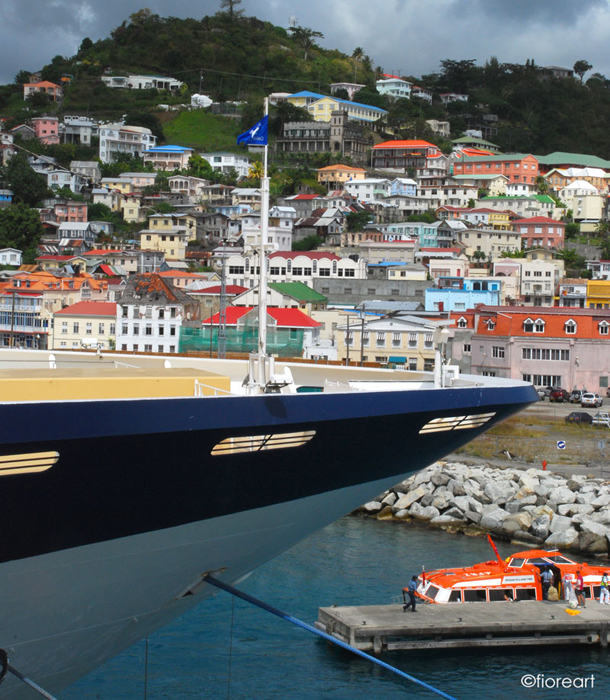 When cruising, your ship will stop at several destinations along the way. While you're docked, you can choose to go on a ship-sponsored tour of the city, explore on your own, or stay on the ship during these "port days". Which option is best for you is something to consider before you even set sail.
Pros Of Taking The Ship-Organized Tours
Ship-organized tours offer some advantages to exploring ports on your own. One big benefit is the fact that you will not be left behind in port if you are late returning to the ship.
Cruise ships leave port on a tight schedule due to pier reservations, docking fees, and the sailing time to the next destination. If you lose track of time or have trouble getting back to the ship before it departs, too bad, because it's not going to wait for you.
The only exception cruise lines make to this rule is for the ship's medical doctor. During one journey, I was friends with a ship's doctor and his wife so I explored ports carefree. However, most passengers don't have this luxury.
Another advantage of ship-organized tours is that many excursions are created for cruise ship passengers only, and may not be available for independent travelers.
Also, remember that you are likely to have less than eight hours in a port. With such a short time in an unfamiliar place, why not relax and be guided through your chosen activities instead of trying to figure it out yourself?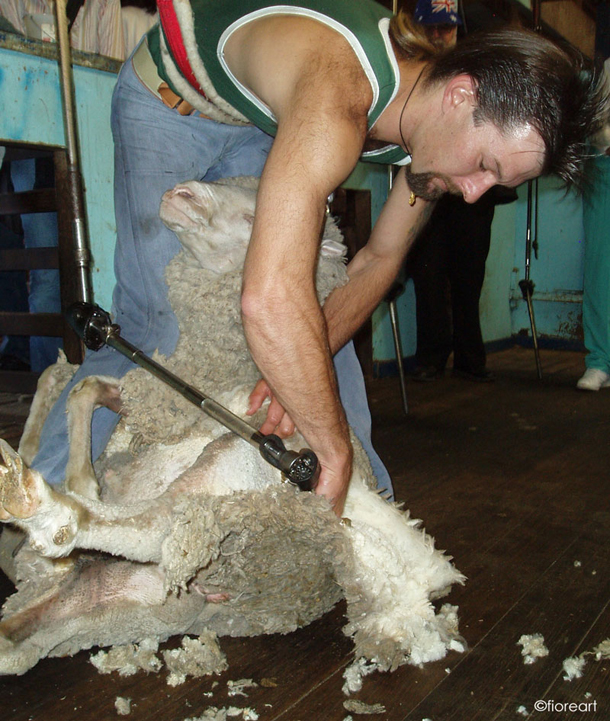 One popular ship offers a tour escorting passengers to a sheep farm and winery in Tasmania. Here you are treated to a demonstration of a sheep being sheared. Afterwards, you enjoy a backyard barbecue served with wine next to the vineyard. Is this possible to arrange on your own? Not likely.
Booking Your Tours
When booking your cruise, many cruise lines give you the opportunity to reserve land or water-based excursions ahead of time. Since some tours sell out even before the ship sails, some careful planning can mean the difference between disappointment and adventure.
Passengers traveling in groups often find it easier to make plans ahead of time so that they can enjoy the same tours together. If you are traveling with a large group, the cruise line's tour office may be able to make arrangements for an extra bus or slot you in on a selected tour. If you are traveling with another couple or extended family and you are all excited about the same tour experience, then booking the tour in advance ensures you won't be split up or left out.
Some tours can only handle small groups while others can handle large busloads of passengers. For example, I took a memorable boat trip along a small winding river to a picturesque riverside restaurant in Croatia as part of a ship-organized tour. Two boats of 10 people each were all that were allowed to make the journey. Again, booking early is a good idea.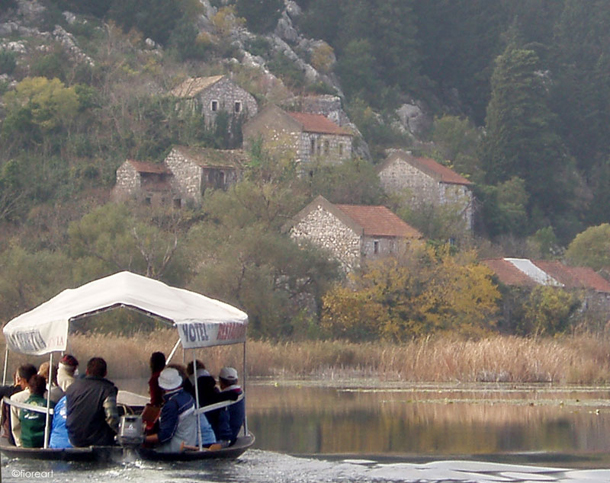 Another type of tour to consider is a pre or post-cruise excursion. Cruise lines regularly offer multi-night land adventures for passengers to go on before or after their cruise. This is ideal if your trip involves traveling some distance to an interesting place to meet the ship and you want to also explore the surrounding countryside. For example, you can fly to Anchorage, Alaska, and be escorted on a weeklong land based adventure into the wilds of Alaska before or after your Alaskan cruise.
Exploring Ports On Your Own
You can enjoy many experiences on your own with a bit of resourcefulness and a sense of adventure, and the good news is that sightseeing independently can be less expensive than ship-sponsored tours.
Another benefit of exploring ports by yourself is that you can make your own decisions on where you stop and how long you spend there. On a ship's tour you are likely to be with 10 to 40 other people herded from placed to place via bus.
If you plan to explore on your own, do some planning and research before you leave home or once you are on the ship. You can get information from the tour office and crew onboard as well as at the port piers. They can tell you what to do, where to go, and how to get there. For example, I often walk to the beach when I'm at port, so I always ask, "Do I head to the right or left once I'm off the pier?" This kind of information is important when you are on foot and don't want to waste hours walking in the wrong direction. The crew has been to the ports many times over a period of several months so why not take advantage of their knowledge?
Enjoying The Best Of Both Worlds
If you like to explore ports on your own but still want the security of a ship-sponsored tour, there is one other option. Some cruise lines offer semi-guided excursions, for example, "Florence On Your Own".
Typically on this type of tour, you join a group and travel by bus or train to a desirable destination a distance away from the pier. You are dropped off and picked up at a specific location with the day to explore on your own.
For example, during the "Florence On Your Own" tour, the ship docks at Citivecchia, a popular port town for ships sailing around Italy. Citivecchia has its charms but Florence and Rome (which are some distance away) are not to be missed. A semi-guided tour can make these destinations accessible without the hassle. Sure, you could try to figure out bus and train schedules yourself, but with these tours, the worry and work has already been done for you. And, importantly, you are guaranteed that the ship will wait for you at the end of the day.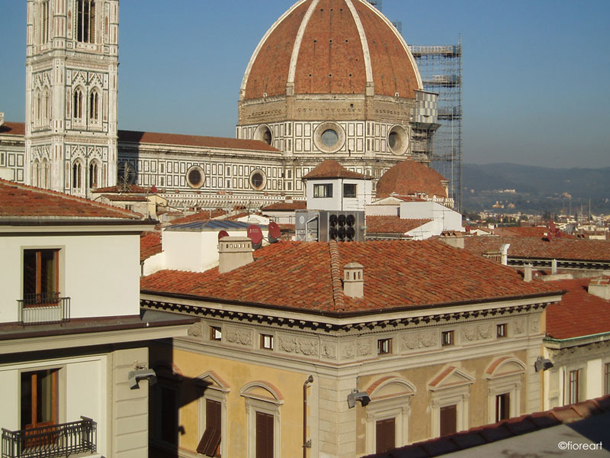 Florence is a great city to explore on your own. Rome "On Your Own" tours often drop off passengers near the Vatican.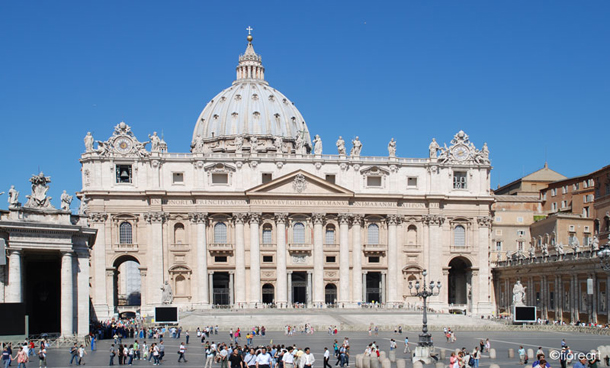 Staying On The Ship During Port Days
This is an option chosen more frequently than you might expect. The ship is quieter on port days as most of your fellow passengers will be off the ship. On a large ship, this is something to savor. The spa often has port day specials and the cruise staff schedules a few activities for those who stay behind.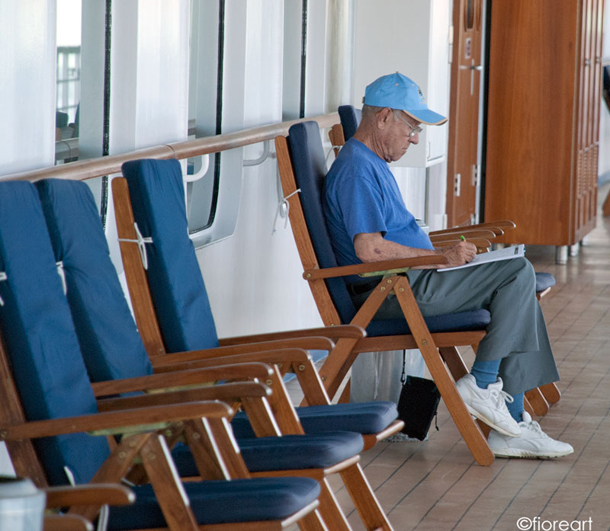 If you don't make plans ahead of time, no worries, you will still be able to customize your port days to suit your individual tastes and interests. Once onboard you will have opportunities to study the list of possibilities for off-the-ship adventures and onboard activities and make your choices.
What memorable ship tours have you been on? Have you experienced any independent adventures in port?