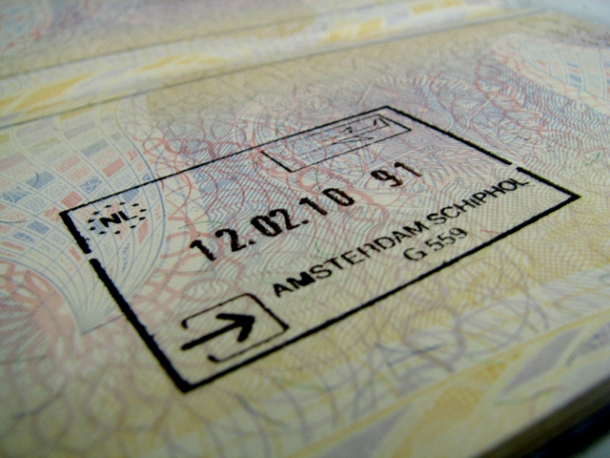 What's the first thing you do when you get to your vacation destination? Go out for a celebratory drink? Unpack? Take a nap? While all of those are good ideas, they're not at the very top of my list of things to do when I arrive in a new city. Here are five things I like to do to help me get settled in my destination and to set myself up for a great sightseeing experience.
1. Grab a map
Your trip will obviously be a much saner experience if you know where you're going, so pick up a map as soon as possible. Even if I'm traveling with a guidebook, I find it helpful to have a separate map to refer to. Most guidebooks tend to have a bunch of different neighborhood maps scattered throughout the pages making it a pain to figure out how one district relates to the next, so it can be helpful to have one larger map that gives you the lay of the land. Plus, there will likely be times when you don't want to lug around your heavy guidebook, such as when you head out to explore the nightlife.
2. Get a transit pass
Single rides on metros and buses can quickly add up and before you know it you've already exceeded the value of a day pass. So if you'll be taking a lot of public transit during your trip you might as well get a multi-day pass as soon as you arrive in town so you can make the most of it.
3. Get up high
Find a good vantage point where you can scope out the city from above. I find it really helpful to understand how the city is laid out and knowing the proximity of one neighborhood to the next makes it easier to plan out your sightseeing. You might also spot things that look interesting and worth checking out that you hadn't previously considered.
4. Stroll around the neighborhood near your hotel
This is one of the first things I do when I check into my accommodation. It's nice to know where I can grab a cup of coffee, find a convenience store, get a quick bite to eat near my hotel, and so on. Orienting myself like this always makes me feel more settled in a new place.
5. Speak to your hotel receptionist or concierge
Find out if there are any special events going on in the city that might be worth checking out. Nothing sucks more than getting to the end of your stay and discovering something really cool was happening that you didn't know about. You may need to buy tickets or make reservations for some events so it's best to inquire in advance.
Do you do any of these things? What do you do to settle into a new city?
[Photo credit: Flickr user Victor]