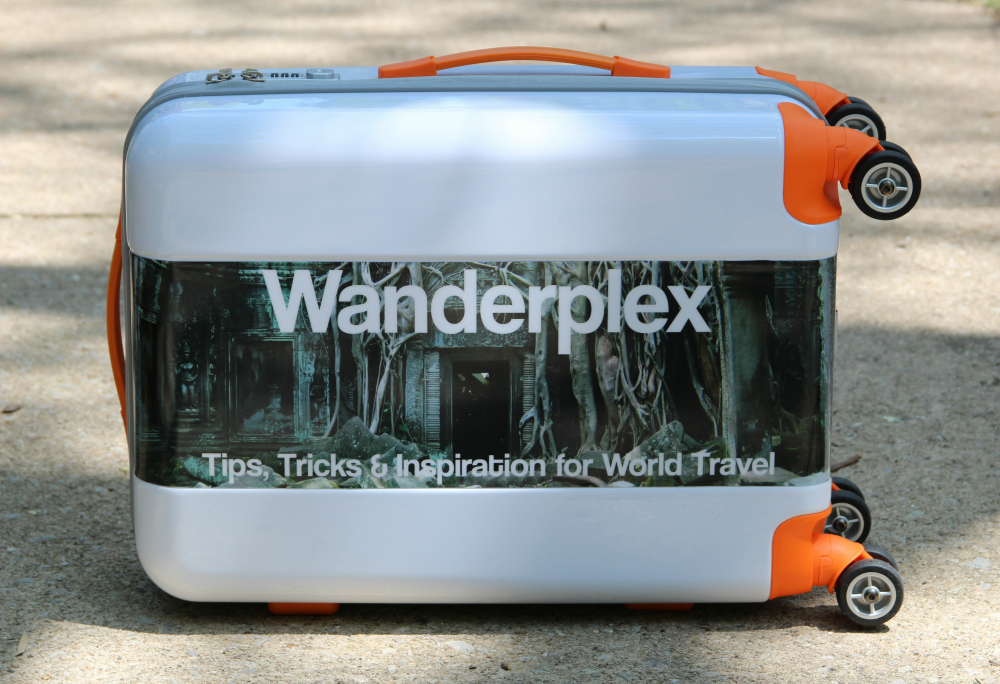 If you've ever had the experience of searching for your suitcase at baggage claim as an endless parade of near-identical black bags glide along the conveyer belt, you know how frustrating it can be. The old trick for differentiating your bag from the sea of other ones is to tie a ribbon around the handle, but the problem is this has become old hat and now everyone is doing it. One person I know resorted to buying a hot pink leopard print suitcase to get around the issue… but who really wants to travel with ugly luggage, right? Plus, it's kind of embarrassing if you're traveling for work.
Thankfully, one company has come up with a pretty stylish solution to the problem. Ugobags allows travelers to customize their suitcase with photos, logos, or text, meaning your bag can be completely unique. The company has launched a kickstarter campaign to get the project off the ground and gave me the chance to design a custom piece of luggage and test it out.
Creating the bag was pretty straightforward, and involved choosing a suitcase size, a color for the shell, as well as colors for components like the handles, feet, and wheels (you can even choose a different color for each component if you're so inclined). Of course, the fun part is figuring out what to have as your unique image – I chose to go with my website branding superimposed over a picture I took during a trip to Angkor Wat in Cambodia.
I was actually pretty blown away by how well the finished product turned out – the suitcase itself feels high in quality and the printed image looks really slick. When I first heard about the concept of printing a photo on a suitcase, I was worried the image would rub off or get scratched up in transit (have you seen how baggage handlers treat luggage?) but the image is laminated/coated in such a way that I don't see this happening.
The suitcase has a hard-sided shell which is great for protecting your belongings, while the inside features several zippered compartments to keep things organized. There's also a built in combination lock that's TSA friendly, and what's great is the way the zipper pulls lock into place (that makes it a lot harder for someone to pry your bag open and reseal it without your knowledge – see the video in this post about keeping checked luggage safe to learn more). Best of all, the suitcases are ultra-lightweight, with weights ranging from 6.5lbs for a carry-on bag to 8.5lbs for the largest size suitcase. I always struggle to lift luggage up into the overhead bin (even when I've packed lightly) so to me, a bag has to be light to pass muster.
All in all, I think the custom suitcases can serve as great advertising for your business or brand, or simply make a cool gift for a traveler. If you want to get on board, you can contribute to Ugobag's kickstarter campaign until May 29. Pledges range from $149 for a carry-on suitcase to $494 for a full set of luggage. Of course, you can also pledge as little as $1 if you don't need a bag right now but still want to support the project.